Class details
This 6-week autumn watercolour course takes inspiration from Tate Modern's exhibition showing at Bankside on level 3 until January 2024.
Dates : 12 September – 17 October
Times : 10am – 12.30pm
Course Fees : £105
Pay As You Go Weekly Fee : £20
As we saw last term, through the eyes of the post impressionists, the arrival of photography changed the
course of painting forever. The 19th century notion that painting should accurately mirror the world was
complicated by the invention of photography. This exhibition picks up where we left off at the beginning of the 20th century. It explores dynamic relationships between the brush and the lens through some of the most iconic artworks of recent times.
Possibly the biggest challenge of all was in how to create images of the human figure with paint and
brushes. The painters in this exhibition experiment with new styles and perspectives in response to this challenge. We will cover three themes from the exhibition to develop over 2-week sessions in this autumn watercolour course.
The Course Outline
12 & 19 September : Portraiture
In an act of resistance against the mechanical, cool distancing of the photographic lens, new goals emerged in describing the realities of being alive and comfortable 'or not' within our skins.
European artists such as Picasso and Paula Rego began asking themselves if paint could embody the fractured facets of their mind.
In contrast, British artists Lucien Freud and Francis Bacon were asking if paint could transmit the visceral fleshiness of skin itself.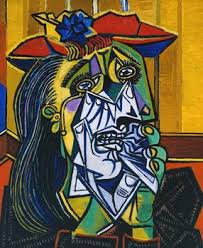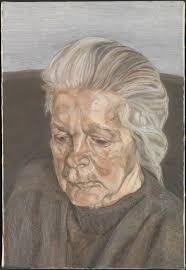 26 September & 3 October : Revisiting past events with the
help of photography
From the 1950's onwards, artists began to incorporate photographic reality back into their image making.
David Hockney constructed personal painted narratives by taking multiple photographs to help him to re-create his memories.
Whereas Gerhard Richter copied photos from his albums in an act of nostalgia and a comment on the mysteries that the photos held.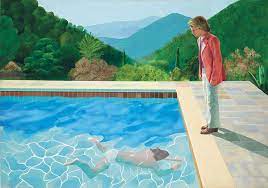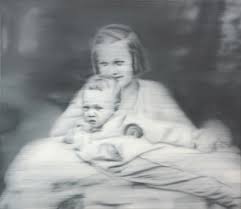 10 & 17 October : Use of imagery from Digital and Media sources
In the latter part of the 20th century up until the present day,
we see artists grappling with the visual and emotional possibilities of painting in the televisual and digital age.
The last two rooms of the exhibition show painters using
layers and fragments of media
imagery. Like the cubists before
them, they attempt to process the mass of information available.
Themes start to surface such as war, environmental breakdown, personal and political struggles. It is not all doom and gloom though. Artists exercise their powers to
intervene emotionally, taking
difficult subjects apart and putting them back together with empathy, imagination and heart felt sensitivity.