Class details
In this four week course we aim to be True To Nature and take ideas from the exhibition at the Fitzwilliam Museum in Cambridge. It runs until 29 August. This unique exhibition explores the ways in which artists from the 18th and 19th century attempted to capture fleeting moments in nature. Tutor Gail Astbury has added some 20th and the 21st century artists to this group.
Tuesdays
10am – 12.30pm
14 June – 5 July
Block Booking Fee: £70
Weekly Pay As You Go Fee: £20
Limited to 12 artists
Throughout the four week course you will have the opportunity to
practice different watercolour methods and techniques
develop your own subjects and ideas
We hope you will be inspired to take your painting outdoors throughout the summer holidays.
The Course
14 June – Water Effects 1
Exploring atmospheric water reflections, rain and ripples. We shall take a lead from artists such as Singer Sargent, David Hockney and Peter Doig.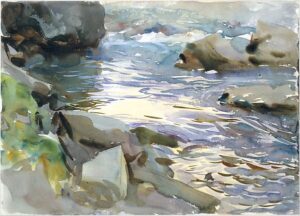 21 June – Water Effects 2
Exploring methods and techniques to depict the sea. This week the artists who are providing the inspiration include Carl Frederik Sorensen, JWM Turner
Winslow Homer, Jennifer Bartlett and Maggi Hambling.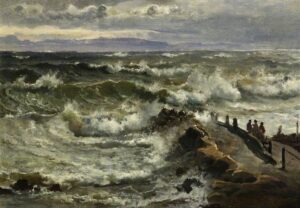 There are several artists to whom we can look for inspiration in this field. Gail has chosen Simon Denis, John Constable, Ekaterina Smirnova, Georgia O'Keefe and Toba Khedoori.
Creating a 'True to Nature' composition from our own photo resources and memories.
Support
Each week we provide support notes for you to keep. We send them to you before the class so you can bring the right equipment. Don't worry we also give you a hard copy for the session. We also share any links of video clips that Gail shows in class so you can refer to them again.
You don't need to be an expert to enjoy the studio, but you'll get more from it if you have some experience in painting with watercolours. We limit our class sizes to twelve. This means that you not only benefit from personal tuition but also enjoy peer support. So, why not join us for this short course and focus on watercolours methods and techniques to be true to nature?