Class details
Nick Pearson explores the work of three important Surrealist Artists in the next trio of art history lectures. We Look forward to seeing you.
Mondays
6.30 – 8.30pm
20 June : Joan Miró
27 June : Salvador Dalí
4 July : René Magritte
£10 per person including light refreshments
The Surrealists followed Sigmund Freud's theories of the subconscious. They searched for the uncanny and 'the marvellous' behind the everyday world and tried to free the inner imaginative world of the id. They also tried to avoid the superego's – and society's – censorship. There were a number of ways they tried to do this:
trying to find a spark of poetry in the juxtaposition of unexpected things
turning their backs on the rational and recreating in written and painted images, the logic of the dream
taking away as much conscious control as possible
The Spaniards Joan Miró and Salvador Dalí and the Belgian René Magritte were three of the most important of the Parisian Surrealist painters in the 1920s, 30s and beyond.
Join Nick Pearson for an in-depth look at their intelligently irrational ideas and marvel at their precicely illogical paintings.
20 June : Joan Miró
born 20 April 1893 in Barcelona, Spain
died 25 December 1983 in Palma, Majorca
Miro was a Catalan painter who combined abstract art with Surrealist fantasy. His mature style evolved from the tension between his fanciful, poetic impulse and his vision of the harshness of modern life. He worked extensively in lithography and produced numerous murals, tapestries, and sculptures for public spaces.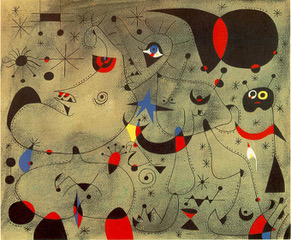 27 June : Salvador Dalí
born 11 May 11 1904 in Figueras, Spain
died 23 January 23 1989 in Figueras
Dali was a Spanish Surrealist painter and printmaker, influential for his explorations of subconscious imagery.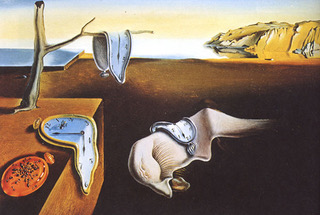 4 July : René Magritte
born 21 November 21 1898 in Lessines, Belgium
died 15 August 15 1967 in Brussels
Magritte was one of the most prominent Surrealist painters. His bizarre flights of fancy blended horror, peril, comedy, and mystery.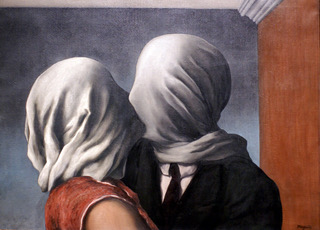 Don't worry about taking notes, after each lecture Nick emails you a copy of his notes.
We look forward to seeing you on Monday evenings as Nick Pearson explores three great Surrealist artists.