Join us for the launch of Read Easy Ealing. It is a friendly local charity, dedicated to changing lives by providing FREE, one-to-one reading lessons for local people. Their vision is for all adults in the borough of Ealing to have the literacy skills they need to realise their potential and live life to the full. They've been working really hard over the past few months setting up the Ealing branch of Read Easy UK and training their first coaches – and we're really thrilled to be able to share their story with you.
Join us for the formal launch of Read Easy Ealing.
Thursday 30 September
7pm
Book your place by clicking on this link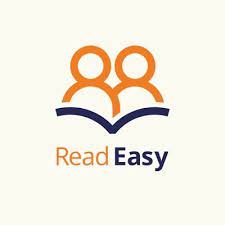 You'll have an opportunity to hear about and celebrate the work and vision of Read Easy Ealing AND network!
We've guest speakers coming along to talk about the importance of literacy, including:
Councillor Bassam Mahfouz
Author Saz Vora (Finalist Wishing Shelf Book Award 2020, Long listed – Spread the Word Life Writing Prize 2020)
During the course of the evening you'll hear about the many ways in which you can support the charity. Don't forget the raffle; you could win a prize!
Please keep in touch with them through social media:
Twitter : https://twitter.com/ReadEasyEaling
Facebook : https://www.facebook.com/ReadEasyEaling
Linked In : https://www.linkedin.com/company/read-easy-ealing