Class details
Join us and learn about JWM Turner and his influence on contemporary artists. During this six week course we take inspiration from the artwork and objects of the Tate Galleries and the National Gallery.
Tuesdays 2 – 4.30pm
14 September – 19 October
Course Fees: Full £120 ; Retired £100 ; Concession £85
Pay As You Go Rates: Full £25 ; Retired £20 ; Concession £17
Joseph Mallord William Turner (1775-1851) was a master of history, landscape and marine painting. He challenged accepted conventions in art in his day with his candid portrayal of the modern world. During this course we look at
his extensive range of works in the national collection
the ways in which contemporary artists have made work after Turner
how they evoke "Turnerian" subjects and themes in their work
Course Content
Weeks 1 & 2 : we look at the intense colour field paintings of Mark Rothko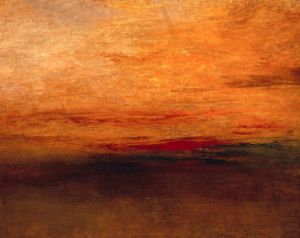 3 & 4 : we study the night time visions of Venice by Elizabeth Magill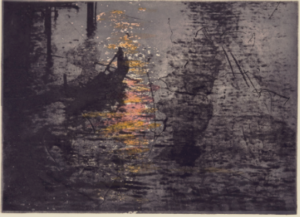 5 & 6 : we revisit Sean Scully's Landlines which are based on Turner's painting "Evening Star".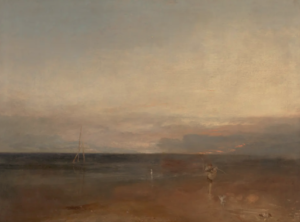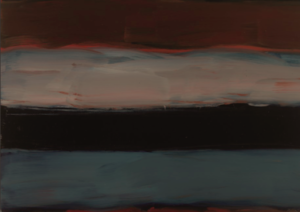 If you would like to explore Turner and his influence on contemporary artists further, you can visit Tate Britain. The Gallery is currently showing Turner's Modern World and the Rothko and Turner Route until Sunday 12 September 2021.
Materials
We supply the following equipment and materials
Watercolour Paper for the preliminary class and colour mixing exercises
Palette
Water Jars
Kitchen Paper
Cotton Buds
You will need to bring:
Watercolour paints (solid pans)
Watercolour pencils
Brushes (various shapes round/flat/mop and sizes ranging from 4, 6, 8,10 and 12)
Watercolour paper for the final class painting
Watercolour sketchbook
Your Apron
About the Tutor
Gail Astbury has a B.A. (Hons) Fine Art Painting from Wimbledon UAL and an MA in Contemporary Arts Practice from Goldsmiths University and Tate Galleries. Her work has featured in many prominent locations such as London's Trafalgar Square, the Royal Albert Hall and the Royal Academy and she has works held in the collection of the MMSU Museum of Modern Art in Croatia.
Gail makes work in her studios in London and La Péruse, southwest France. Her work starts with her immediate surroundings, taking photos, sketching and amassing a picture library to use as reference points. Then she plays with the imagery, using scale, colour, edits and zoom to select and highlight interesting focal points. She uses a range of techniques to create paintings that are celebratory. They tell visual tales and proclaim societal hopes and fears. http://www.gailastbury.com